How it works
No more waiting for GP appointments. No more trips to the pharmacy. We offer the same professional service, and the same genuine medications, conveniently delivered to your door.
Complete a consultation
On our website, you will find more information about the wide variety of conditions, infections and ailments that we offer treatment for. You can read more about these conditions (and the medicines that treat them) before completing an ailment-based consultation.

Quick & Easy. The online consultation is a short medical questionnaire that is easy to understand and quick to complete. The questions are similar to those that would be asked at a GP appointment, such as about your medical history and the condition you are looking to treat.

Helpful prescribers. An independent prescriber registered with the General Pharmaceutical Council (GPhC) will review your consultation as soon as possible and you will be notified once the review is complete.

Clear communication. Once your consultation has been reviewed, you will be informed about whether it's been approved or refused. In the event of a refusal, you will be told of the reason why and asked to seek alternative medical help.
Choose your treatment
After your consultation has been approved, you will receive a notification and will be able to view the selection of treatments that the prescriber has deemed appropriate for you. From there, you can select the brand, strength and quantity that you'd like to purchase.

Authentic treatments. All of our medication is 100% genuine, sourced in the UK and effective at delivering results. You will usually need to select the strength and pack size on the medicine that you want.

Leading brands stocked. If you have a particular brand that works well for you, you're likely to find it at Fairway Meds. We stock a number of leading household names, as well as cost-effective generic versions.

No hidden costs. The price you see is the price you pay. Our prescription service cost is included in the price so you don't get any nasty surprises when it comes to payment.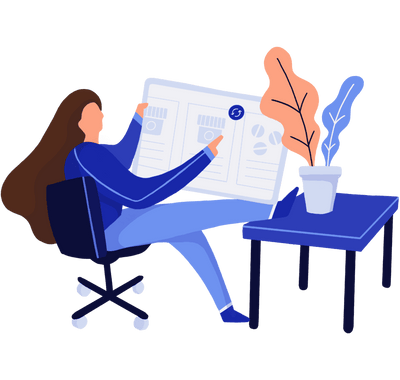 Receive your delivery
Once you've selected and purchased your chosen treatment, it will be prepared quickly in our GPhC registered pharmacy. We offer a variety of delivery options with Royal Mail that you will be able to select from at the checkout.

Flexible delivery. Whether you want to utilise our free postage option or pay a little more to ensure you get the required medication the very next day, there are a number of different choices.

Discreet packaging. To ensure a discreet and private service, our packaging does not bear our logo or any other clue to its contents.

Rate us on trustpilot. We would love to hear about what you thought to our service. Once you've received your order, feel free to leave us a review on Trustpilot or contact our customer service team.