It is critical to purchase medication from a legal UK government-registered pharmacy when ordering online. The danger includes buying fake medications, or being defrauded and not receiving the goods you bought. To protect consumers, the UK government offers validations that tell you if you're working with a legitimate Pharmacy in Uk . Any online clinic that is lawfully authorized to offer medication to people in the UK will not sell medication that requires a prescription without one (whether it is one that you already have or one that they can give you).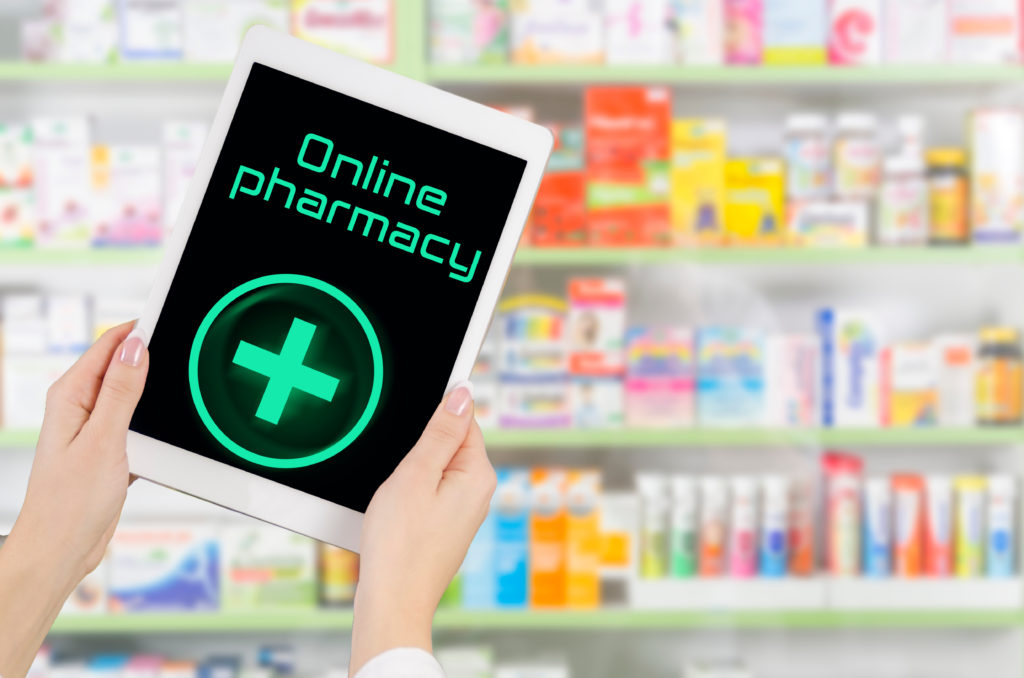 How to Obtain a Prescription Through the Internet

If an internet clinic offers an online prescription service, you can order medication without having a prescription. Real prescribers are available at Online Pharmacy 4U to help you acquire your prescription online from the comfort of your own home. When you try to purchase any drug that requires a prescription, you will be prompted to fill our online questionnaire. You can follow any of the procedures below to make sure you're dealing with a legitimate online clinic that is permitted to operate legally in the United Kingdom.
PharmacyRegulation.org is a great place to start.

Pharmacists, pharmacy technicians, and pharmacies in the United Kingdom are all regulated by the General Pharmaceutical Council. Legitimate internet pharmacies are given registration numbers. The number 9011792 is the Online Pharmacy 4U registration number. You can check the General Pharmaceutical Council's website to see whether the online-pharmacy4u.co.uk domain name and our working address are listed. Any firm selling prescription-only medications over the internet should be able to create a link like this. If they can't or don't include a link to the GPC, you're probably not dealing with a real internet clinic.
The mhra.gov.uk website is another option to complete your legal checks.

The UK Government's "Online pharmaceuticals seller registry" may be searched on the MHRA website. You may find the name of the firm that is authorised to sell medications online, as well as the domain name that is approved, by visiting this page. You'll notice that Online Pharmacy 4U is licenced to offer prescription-only drugs in the United Kingdom.  Any genuine online pharmacy in the United Kingdom should be able to create a connection like this with MHRA. Their domain name and business name should both be reflected in the information on the website they link to. Make sure the listed domain name corresponds to the one you're purchasing.
Prescription-only purchases should be handled correctly.

For prescription-only medicine, any credible internet clinic will need a prescription. They'll also require your medical history and contact information from a doctor who has examined you in person. Obtaining a prescription from an online pharmacy is a viable alternative if you do not have one. Prescribers at Online Pharmacy 4U provide free prescriptions after completing a background check on you and ask your questions to see if a drug is right for you. Online clinics that do not follow the processes outlined above are breaching the law and cannot be trusted with your health information. While it may be tempting to purchase a prescription-only drug without first obtaining a prescription, an online clinic ready to scrimp on prescriptions might be a fraud or be selling illegal medication.
What should an online clinic's ordering process look like?

At Online Pharmacy 4U, our meds are authentic and sourced in the United Kingdom. We carry both named brands and generics, which provide an option if you are looking to save money. There are no hidden fees or charges; the price you see is the amount you pay. We provide free online consultations with independent prescribers who are GPHC-registered.They'll go over your medical history to see if the drug you've chosen is appropriate for you. If they have any questions, they'll contact you. If your order requires a prescription, it will be dispatched to you the same day and will be sent on a next day delivery, unless specified otherwise.  We will notify you in the unlikely event that we are unable to fulfil your request.  We'll explain why the prescription was denied and credit your card for the difference. In conclusion, if you're working with a legitimate internet clinic, they should be able to give you with the evidence provided above.